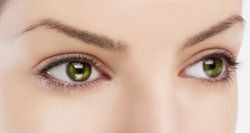 Ideally, patients should have the eyes examined at least once every two years. This is a good way for patients to keep track of eye health and have any developing eye problems diagnosed so that early treatment can be sought. For patients who have vision problems or are at risk of other eye conditions, a yearly appointment is recommended. In most cases, this routine eye care to monitor eye health and vision is sufficient in helping patients properly care for the eyes. However, there are unforeseen circumstances that may require our Oklahoma City patients to seek emergency eye care. In the event of a traumatic eye injury, exposure to harmful chemicals, or sudden changes in vision, the eye doctors at Advanced Laser and Cataract Center offer prompt treatment to ensure that our patients' eye health and vision is protected.
What Constitutes an Eye Emergency?
There are some cases in which it is obvious that an eye emergency has occurred. If the eye is pierced by an object or chemicals have entered the eye, most patients understand that immediate treatment should be sought. However, patients may fail to notice other signs of an eye emergency. Below are some symptoms that should be taken seriously and considered an eye emergency:
Sudden changes in vision
The appearance of specks or "floaters" in the field of vision
Black outs in vision
Red, itchy, watery eyes
Excessive discharge from the eyes
All of these symptoms may be side effects of serious eye diseases or other eye problems and should be treated as soon as possible so that the condition does not worsen.
What to Do in the Case of Eye Emergencies
Our eye doctors are experienced in treating serious eye emergencies and diagnosing the cause of sudden eye symptoms. We always prioritize patients who are experiencing an eye emergency so that prompt treatment can be offered. If an eye emergency occurs during normal business hours, we strongly advise patients to call our office so that an appointment can be scheduled. In most cases, we can arrange for a same-day appointment. In the event that our offices are closed, patients should leave a message detailing their symptoms and condition so that an appointment can be scheduled as soon as possible. In the event of a traumatic injury or chemical exposure, the following steps should also be taken:
Eye puncture: If the eye has been pierced or punctured by a foreign object, it is important to seek care at an emergency center right away. If possible, a shield or small cup should be placed over the injured eye as protection.
Chemical exposure: If the eye has been splashed or exposed to a chemical substance, it is important to clean the eye right away. To ensure that the eye is cleansed thoroughly, it should be exposed to a steady stream of water for at least 15 minutes. Make sure to note the type of chemical that entered the eye when talking to your doctor so that adequate treatment can be provided.
Contact Us
At Advanced Laser and Cataract Center, we offer a range of eye services to care for our patients' eye health and vision. Whether you are in need of a routine eye exam, are seeking laser vision correction, or are experiencing unusual eye symptoms, our experienced eye doctors can help. Contact us at your earliest convenience to discuss your eye care needs. We look forward to hearing from you!